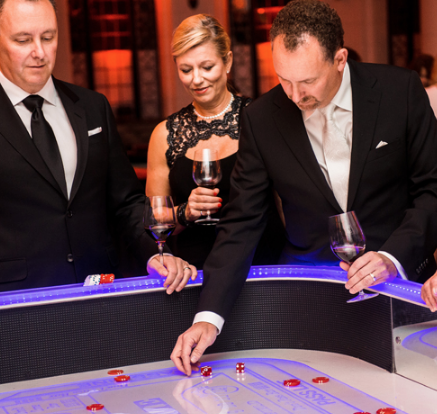 Did you just launch a new line of business? Whether you're looking to promote a new store/restaurant or product launch, we're here to help! Your launch party can bring great success to your new business. Check out our expert tips below.
Open for Business
The biggest reason you want to launch a party is to let friends, families, and the community to know that you are now open for business! How do you throw a profitable party for your startup? Make it an event to remember. Think about your new potential customers first as you plan to share your exciting business with the world. A successful start will make for a successful business. Good event planning fosters achievement and engages your customers and investors.
Showcase Your Brand
Incorporate your products and logo into the festivities. Host fun games that include product prizes emblazoned with your logo. Ask us about how we can incorporate your branding into our exciting party rentals like photo booths , prize-wheels or games. Let customers try, sample, and discover your incredible products and services.
Create BUZZ with a statement piece
You want a memorable unforgettable event? Create a statement with a tech-savvy rental like our branded light up Dance Floor or Giant Lite Brite that integrates your logo and product message. Want a more family-friendly event for the community? Then try hosting a traditional carnival complete with classic games, bounce houses, food tent, and performers. Ask our planning professionals about how we can create an exciting theme around your business.
Sales and Marketing
Find people to support your business. Collect e-mails, network, and set up bookings for your product or service. Maximize direct sales. Encourage guests to connect with your business on social media sites and upcoming events. Our cutting-edge Photo Booths will collect emails and information for you!
Start on the Right Foot
Your launch party celebrates your success and achievement with those who will support you in your endeavor. Start your business on the right foot. Don't worry if you started your business six months ago. You can always host a launch party at any time as a benchmark for your current success.
Call our experienced party planning professionals today. Discover how to put together the perfect launch party for your business.