Arcade Rentals in Toronto
Hart Entertainment offers arcade rentals in Toronto, surrounding areas as well as most major cities throughout Canada. Arcade rentals are great for birthday parties, bar bat mitzvah's, corporate events, and special events.
If you are looking for arcade rentals in Toronto, look no further. Also providing services in Burlington, Hamilton, Milton, Niagara Falls, Barrie, Cambridge, Kitchener, Mississauga, Oakville, St. Catharines, Brampton, Guelph, London, Montreal, and Ottawa.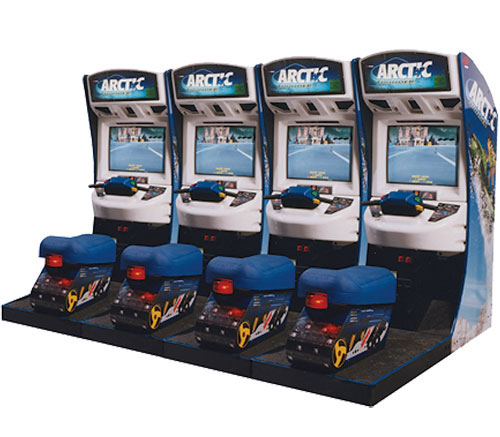 Company Parties
Classic arcade games are a great way to add some fun and exciting activities to any company party. Hart Entertainment has a wide variety of Arcade games for all ages. Whether you like Pac Man or X-Box Kinect we have the right unit for any event you are planning.
Trade Show Promotion
The sheer appearance of a classic arcade game is a traffic builder. If you are looking for a fun way to get customers to your trade show booth choose from our wide variety of games which includes: Pac Man, Arctic Thunder, Hydro Thunder, Harley Davidson Racing and many more.
Everyone remembers a celebration that has interactive amusements. Hart Entertainment has a large selection of Arcade Games for all ages and can certainly cater to the younger generation with games such as: X-Box Kinect, Nintendo Wii, Rockband, Guitar Hero, and more!
"We rented the alpine skiing arcade game and we had a blast! We all love skiing so it made it that much better!"