Team Building Ideas
Hart Entertainment offers fantastic team building activities in Toronto, surrounding areas as well as most cities throughout Ontario.With Hart Entertainments extensive product rental inventory we can show you how to motivate your staff during any month of the year.
If you are looking for fantastic team building activities in Toronto, look no further.Also providing services in Burlington, Hamilton, Milton, Niagara Falls, Barrie, Cambridge, Kitchener, Mississauga, Oakville, St. Catharines, Brampton, Guelph, London, Montreal, and Ottawa.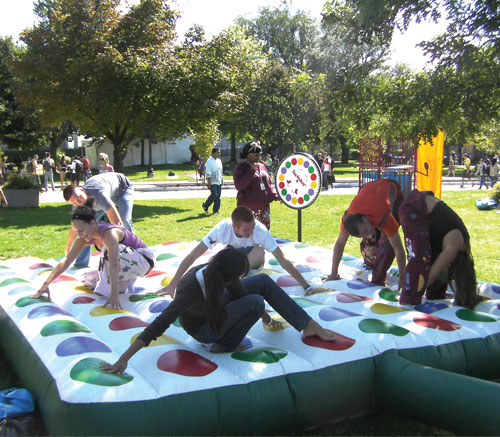 Corporate Events
The best way to bring a corporation together is to have team building exercises which will help the employees work together and create a bond. Team building ideas will help your corporation connect on different levels by fun and challenging activities.
Company Retreat
When on a company retreat, take advantage of great team building ideas which will help great a stronger team spirit and bond. There are numerous activities that can help with the chemistry between co-workers.
Family Vacation
A family vacation is the perfect time to help bring the family closer together. Activities, such as boot camp and birdieball golf, will test physical and mental attributes as well as having fun.
"The team building ideas and exercises provided were great in building a strong bond with my team. Great ideas!"