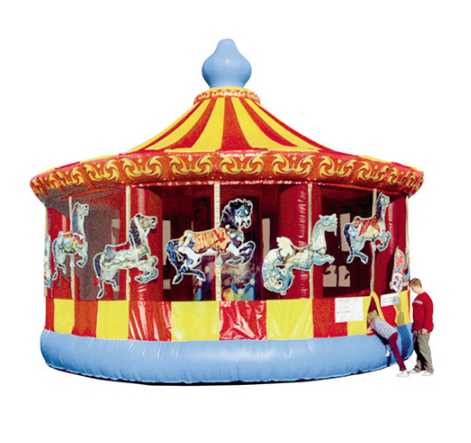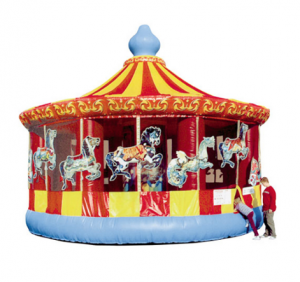 Host the best end of the year school fun fair ever! Check out these great fun fair ideas for your event. Find out the trending party rentals, inflatables, games, and more.
Bring Out the Classic Carnival Games!
Your family-friendly fair won't be complete without fun games like our Duck Pond, Fat Cats, or Crazy Hat games! What are good carnival games for kids? How about classic ring toss, giant Legos to spark the imagination or the fun Tip-A-Troll! Incorporate fun prizes for each winner.
Inflatable Fun
Every child loves a good bounce house. We have dozens to choose from: Tiger Belly Bounce, Bear Belly Bounce, Indoor Bounce, and Junior Bounce. Bring in favorite character bounce houses like Elsa and Anna from Frozen or the Justice League inflatable. We have bounce houses and inflatable games for toddlers, children, and adults.
Don't Forget the Food
Feed fun and food to your guests. From a mini hot dog cart to an antique popcorn cart, families and students will enjoy delicious treats and goodies. We have a wide range of options including a cute classic cotton candy cart and antique ice cream cart. Call us today about our extensive food cart options.
Photo Frenzy
Photo booths are all the rage today. Let your guests snap fun keepsakes of your event. From classic photo booths and graffiti walls to glitzy backdrops and social media sharing, we have everything you need to help your guests make memories to last a lifetime. Incorporate the school logo and colors into the photo booth. Try the favorite Green Screen Photo Booth. Students will be transported anywhere in their imagination with this fun technology.
Interactive Sports
Finally, encourage exciting competitiveness and cooperation with interactive sports party rentals. Your students will experience unforgettable excitement with rock climbing walls and basketball to hockey and inflatable sports cages.
Call us today to plan your incredible school event. With twenty-five years of experience, our seasoned professionals are ready to help you create an unforgettable day of fun and joy for your students. Contact us.